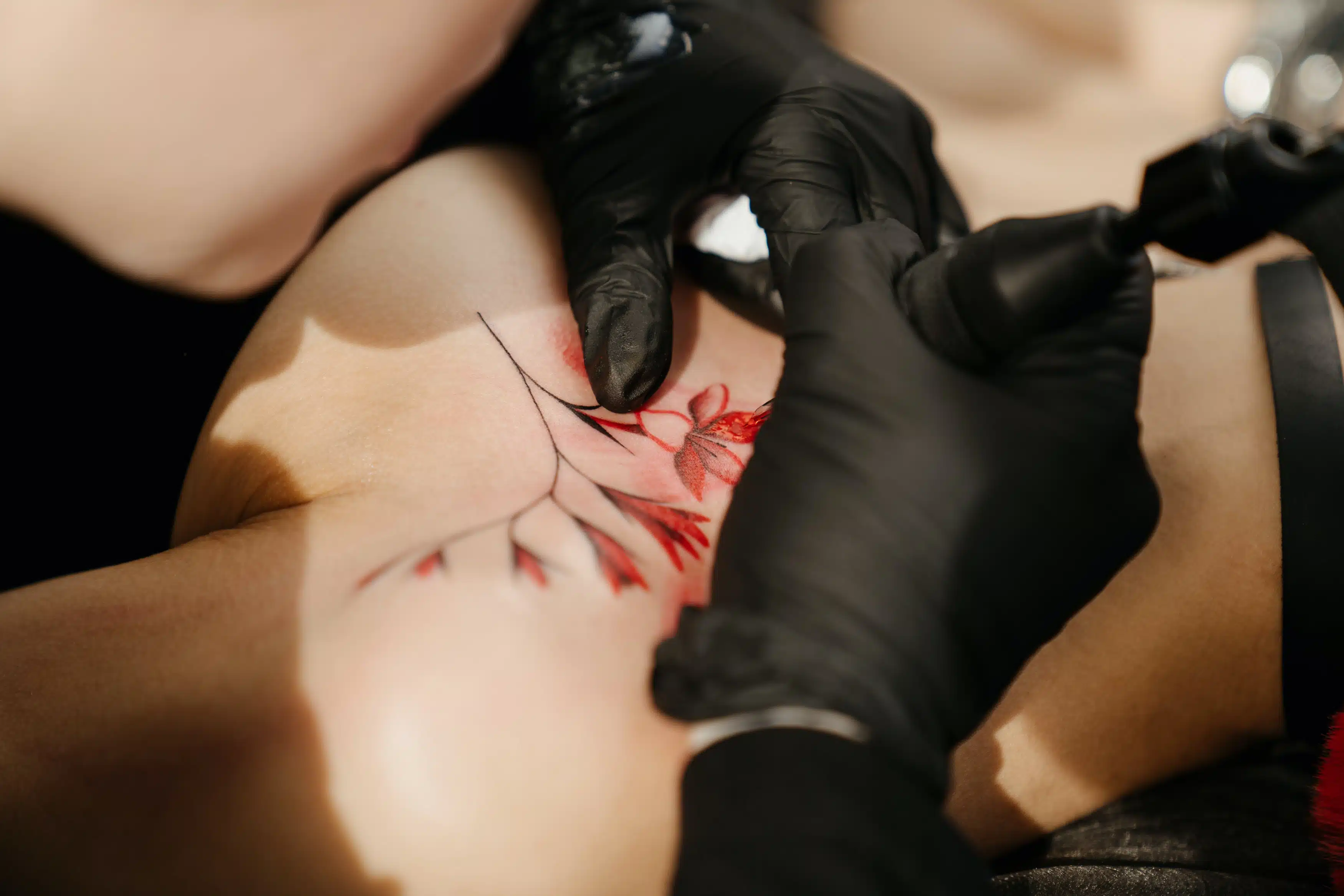 Painless tattooing is a dream for many people. Tattoos are very modern, and it has gradually become more normal to have one than not having one. Tattoos have been around for thousands of years in several different forms – some methods more painful than others. If you would like to get a tattoo, you will unfortunately not be able to escape the pain that comes with needles being pricked into the skin. And yet – there is an easy solution, which more or less can completely eliminate the pain.
Are you discouraged because of the pain? Use numbing cream
Many people dream of having a tattoo but are discouraged due to the pain. There is no need for that, because there is a very easy solution, which helps in relieving the pain during a tattoo session. Below, you can read more about tattoos and how numbing cream can help easing the pain and lead to a painless tattooing during a tattoo session.
The history of the tattoo
Having tattoos is an old tradition, dating back to the late stone age where the tattoo was a part of the Eurasian culture. We know this as we have found Chinese mummies dated to 2nd century BC, who had tattoos. Every culture has their own unique tattoo history and traditions. For example, Japan's indigenous Ainu people wore facial tattoos. In Denmark, it is the "sailor king" King Frederik the 9th who is world renowned for his many tattoos. Through time, tattoos have been a taboo, but today tattoos are a very popular ornamental form around the world.
Consider it wisely
Before you get a tattoo, it is important that you are sure about your decision – because a tattoo lasts forever. Should you still be in the situation that you wish to get a tattoo removed, this can be done by getting a laser treatment. But it is an expensive and painful procedure. There is, however, numbing cream, which among other things can be used to ease the pain from laser treatments. Read more about this right here.
How a tattoo is done
A tattoo is made by a professional tattoo artist by using a tattoo machine with a pipe and a needle which drives the ink into the skin. The needle leads the color pigments into the layer of skin, making the outcome permanent. A tattoo machine perforates the skin at around 1000 times a minute, which can make the skin very sore.
A painful pleasure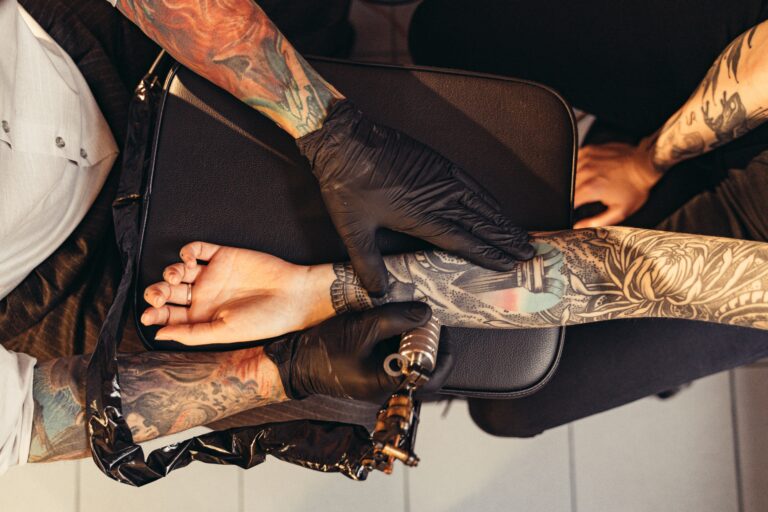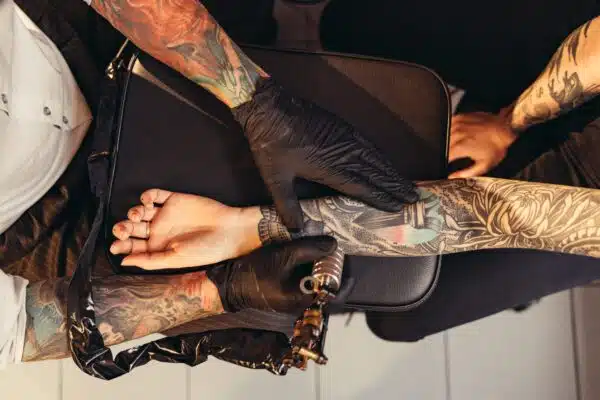 The larger the tattoo, the greater the pain. The longer the needle perforates the skin, the greater the pain will usually be. The skin becomes sore and vulnerable and with a larger tattoo, the work is often done multiple times in the same area. The actual tattoo session gives a burning and stinging sensation, and the skin can in a short period of time feel very sore and vulnerable.
Usually, there will be opportunity for pauses if needed, but if the pain becomes too much for you, it will be frustrating for both you and the tattoo artist.
This might result in the tattoo not being as good as it could have been. Fortunately, you can now avoid this by rubbing the affected area of the skin in a numbing cream before the tattoo session.
Avoid the pain with numbing cream
Regardless of whether you are having your first ever tattoo done or if you are a pro at getting tattooed, a numbing cream like the No Pain Cream can be a good solution for you to achieve a painless tattooing during a tattoo session.
Are you getting your first tattoo?
If you are dreaming about having a beautiful tattoo but are discouraged by the pain, the numbing cream is the perfect solution for you. The cream will numb the skin, so that the pain will not be felt as much, and in some cases, there will be no pain at all. Make your dream a reality and experience painless tattooing with the No Pain numbing cream.
Do you already have experience with tattoos?
If you are already acquainted with the pain of getting tattooed, you know how painful it can be. Some places on the body hurt worse than others, and if you think your tattoo on the shoulder was painful, consider trying the No Pain numbing cream next time.
Tattoos on thin skin or bones are some of the most painful experiences, so if you plan on getting tattooed on the ribs, shins or knees, we recommend that you use a numbing cream prior to your tattoo session. In this way, you reduce the pain considerably, and you will get through the tattoo session much easier.
How the
nu
mbing c
re
am works
Numbing cream should be rubbed on the area of skin at least 90 minutes before the tattoo session. It is important that the area is wrapped in a form of plastic after applying the cream. You can use cling film (plastic wrap), which is very effective, and it is something that most people have at home already. Just before the tattoo session, you should remove the plastic and wipe away the numbing cream. This is done easily by using a damp cloth or a piece of paper.
Taking care of a tattoo: How to do it
Depending on how your tattoo looks, how big it is, and who has made it, you will be given specific care guidelines from your tattoo artist. What is recommended differs, since each tattoo artist has his own preferred method. A tattoo is essentially a wound, and therefore it needs to be treated in the same way. However, there are some guidelines that you should always follow when having a tattoo tattooed:
1. Make sure that the tattoo is clean and dry
It is important that you keep your tattoo clean. In this way, you avoid infections, ensuring a proper healing process. The first week, you should wash your tattoo 2-3 times a day. This is done best with fragrance-free soap and lukewarm water. Be careful when you do this, so you avoid irritating the skin. Afterwards, you should pad the skin dry with a piece of clean paper or a towel. Rub the tattoo in a thin layer of rich, fragrance-free lotion. There are lotions that are specifically created for tattoos, which we recommend. These are available from tattoo artists and at the pharmacy.
2. Keep your fingers from the tattoo
During the first week after the treatment, it will begin to peel. It may seem incredibly tempting to remove the flakes of skin, but it is important that you keep your fingers far away from the tattoo. The tattoo can also begin to itch a lot, but it should be allowed to heal in a natural speed, so it is important to keep the fingers away.
3. Avoid chlorine and sun the first 14 days
In the first 14 days, it is important that you do not expose your tattoo to chlorine. Therefore, you should not go in a swimming pool or spa. In addition, you should keep your tattoo completely out of the sun the first 14 days. When your tattoo is healed, it is important that you rub it in a sunscreen with a high factor (like 50+). This ensures that the lines remain neat and sharp.
The No Pain numbing cream can also be used to deal with the pain coming from being pierced or vaccinated.
Read our other blogposts to find out more interesting information about tattooing, permanent makeup and other!
If you want a painless tattooing, order the NoPain numbing cream, it gives you the best numbing effect that you will ever experience!
Don't forget to follow us on Facebook & Instagram