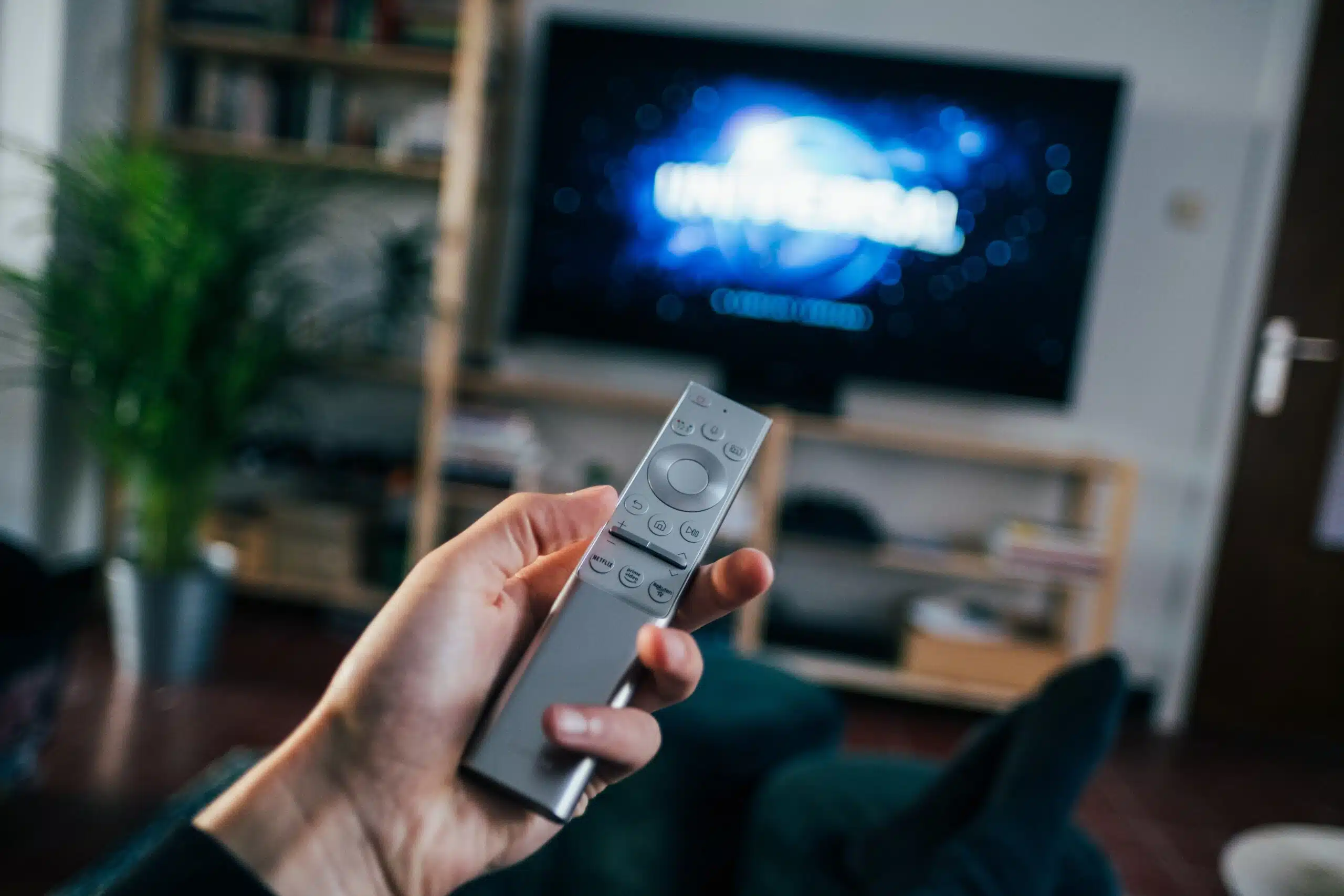 Are you really interested and want to learn a lot of new things about the beautiful world tattoos while still having fun? Then, here is a list of entertaining tattoo shows that revolve around tattoos, where you can learn a bunch of new interesting things. From talented Tattoo artists that take part to competitive contests, to cover-ups tattoo shows. These entertaining shows are full of plot twists and entering moments, while learning interesting facts from professionals in a fun way.
1. INK MASTER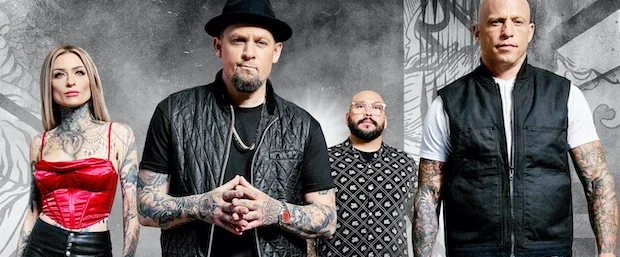 Picture of Ryan Ashley Malarkey; Joel Madden; Nikko Hurtado; Ami James
Episodes: 196
Country of origin: US
Seasons: 14
Language: English
Release year: 2012
Introduction: This tattoo show is a fourteen season show in where contestant compete against each other for the title of "Ultimate ink master" and a money price of $100.000 in the first season and then of about $ 250.000 around season 14 (The Last season). In the tattoo show, the contestants are judged by a jury of well known tattoo artists, that decide who had the best tattoo at the end of the day and who has to go home. Also well known artists are invited as "surprise" judges. Some of the stars of the first Seasons will have their time to shine and will come back as jury members in the future. Although everything sounds interesting, the most interesting fact is for sure that the contestants will have to tattoo under time pressure, but also, that they only tattoo on human skin. You will for sure learn a lot about tattoos in this tattoo show.
CAST
2. Tattoo Nightmares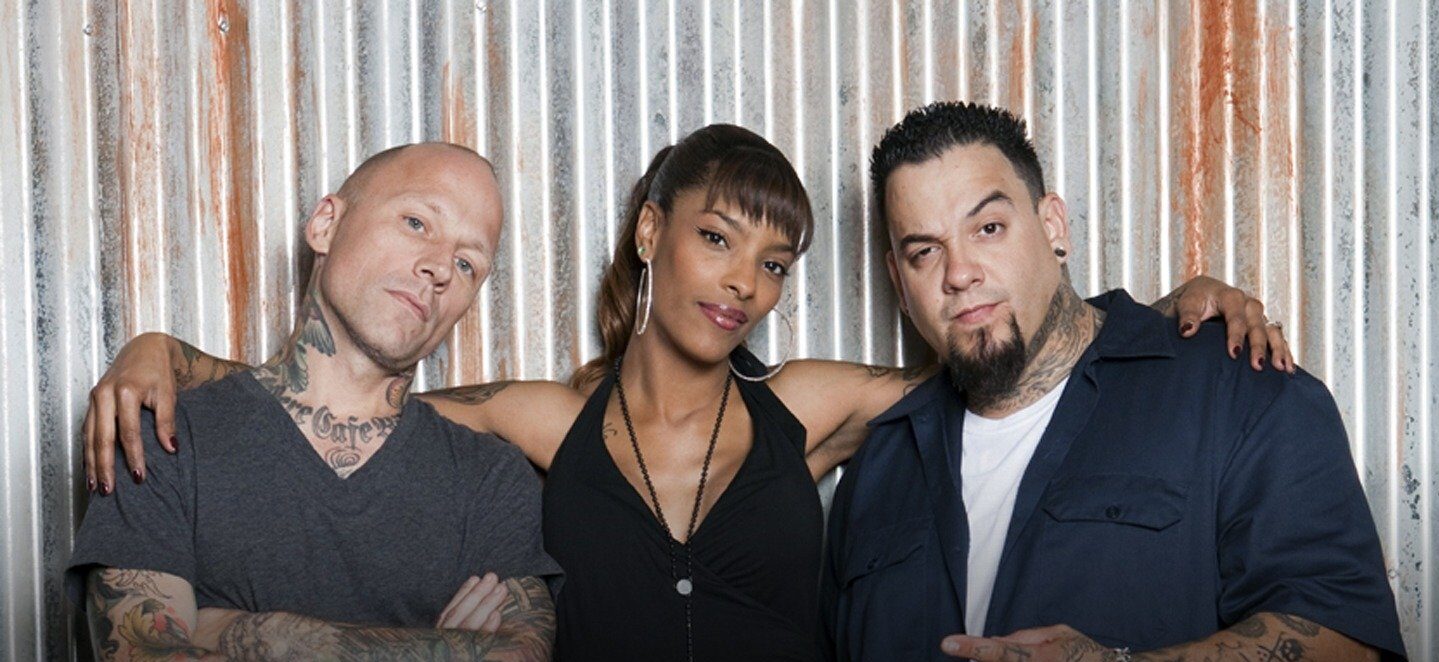 Picture of Tommy Helm; Jasmine Rodriguez; Big Gus
Episodes: 59
Country of origin: US
Seasons: 3
Language: English
Release year: 2012
Introduction: The title itself might explain what the topic in this series is going to be. Yes, it's a coverup tattoo show, in which people with awful tattoos get a cover-up from the tattoo artists. Some of the stories behind the messed up tattoos will be very emotional, while others were simple youth mistakes. In this tattoo show it's interesting seeing how a messed up tattoo can be turned into a beautiful art piece.


If you believe this sounds interesting, we would reccomend you to take a look at the tattoo show
CAST
3. How far is too far?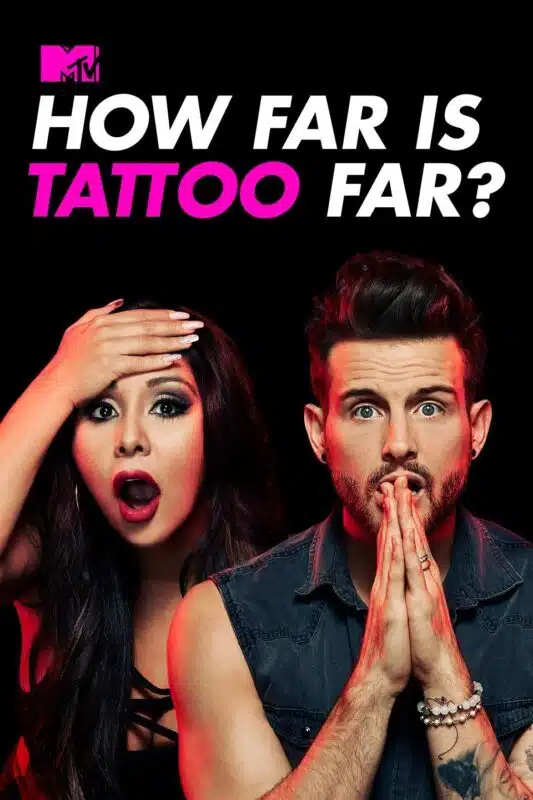 Picture of Courtney Raimondi and Nico Tortorella
Episodes: 30
Country of origin: US
Seasons: 2
Language: English
Release year: 2018
Introduction: How far is too far is a tattoo show that is based on full trust, since you go there with a dear friend or partner and decide what the other person is getting tattooed without them knowing. The guests will get blindfolded and are not allowed to take off the blindfolds until the tattoo session is over. This tattoo show is for sure a great opportunity to get revenge, or to give your companion a great gift in form of a tattoo. The revels are partly really shocking and this series will surely take some Relationships to the test.
CAST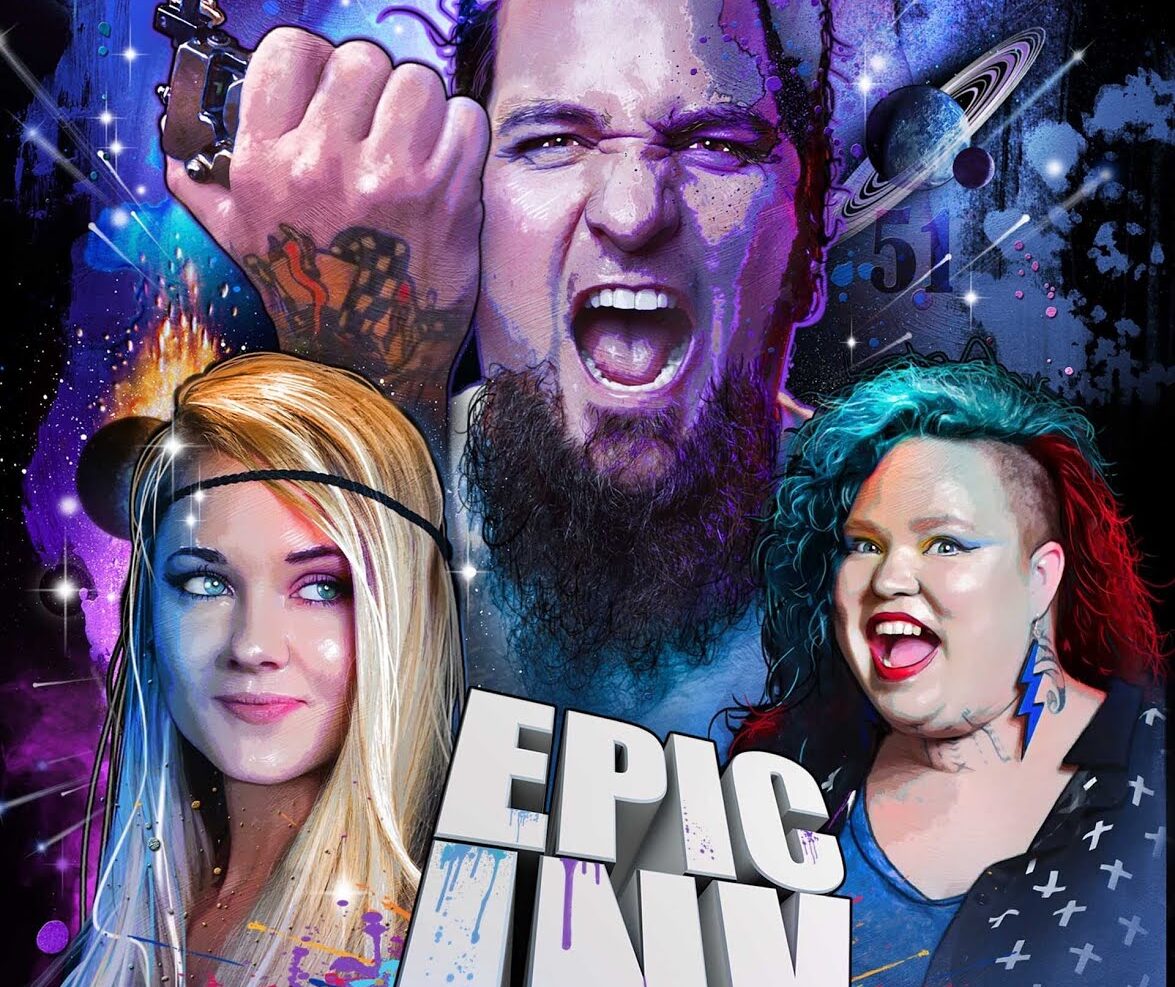 Image of Caroline Russell; Chris 51;Heather Maranda
Episodes: 10
Country of origin: US
Seasons: 1
Language: English
Release year: 2014
Introduction: If you like crazy tattoos then this is the perfect tv tattoo show for you. This tattoo show focalises on doing crazy elaborate and colourful tattoos for all types of customers. It sure won't get boring.
CAST
These were some of the best and most entertaining tattoo shows out there. Obviously there are many more out there that are as interesting.
And when you start watching some of the episodes of the tattoo shows you will start to notice how much tattoos can actually hurt, and you might get afraid but don't worry! NoPain is here to help you. Our numbing cream is one of the best rated tattoo numbing creams out there. So take a look and take the pain away!
If you liked this post, make sure to check our other blogposts